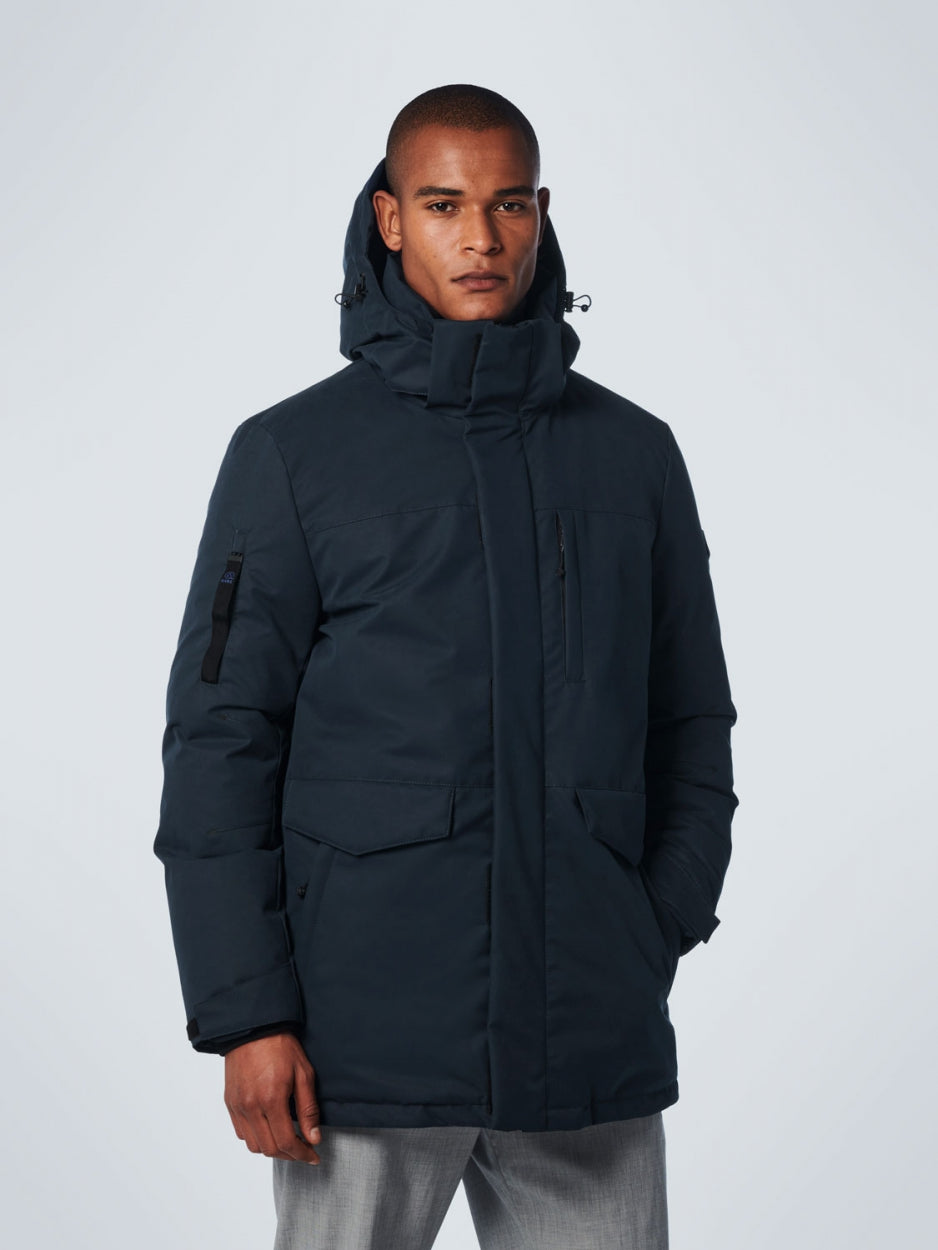 Bring on the elements
STORM
Get ready for winter with this weatherproof Qubz jacket. When it comes to materials our standards are always high, the jacket is breathable, windproof, water repellent, and has recycled lining. Featuring an innovative design: 6 functional outside pockets, 3 inside pockets, a padded hood which is detachable and adjustable, and reflecting tape on the zip pockets.
It comes in simple yet sophisticated colours for daily use.

WINDPROOF
This parka jacket can take on any type of weather. With its thermo-mesh lining it regulates the warmth inside the jacket constantly and prevents the wind from coming inside, which also the stormcuffs do inside sleeves.
WATER REPELLENT
The Storm jacket is because of the Bionic Eco finish water repellent, a treatment that is sustainable. The hood has a vizer and cordstoppers to seal off and protect your face when facing heavy rain.
OTHER FEATURES
The placket in front of the zipper has magnetic buttons, that almost automatically closes it for you. This is also applied for the front pockets. You can also switch-up your look by taking off the padded hood.
 MORE THAN MEETS THE EYE
HIGHLIGHTED DETAILS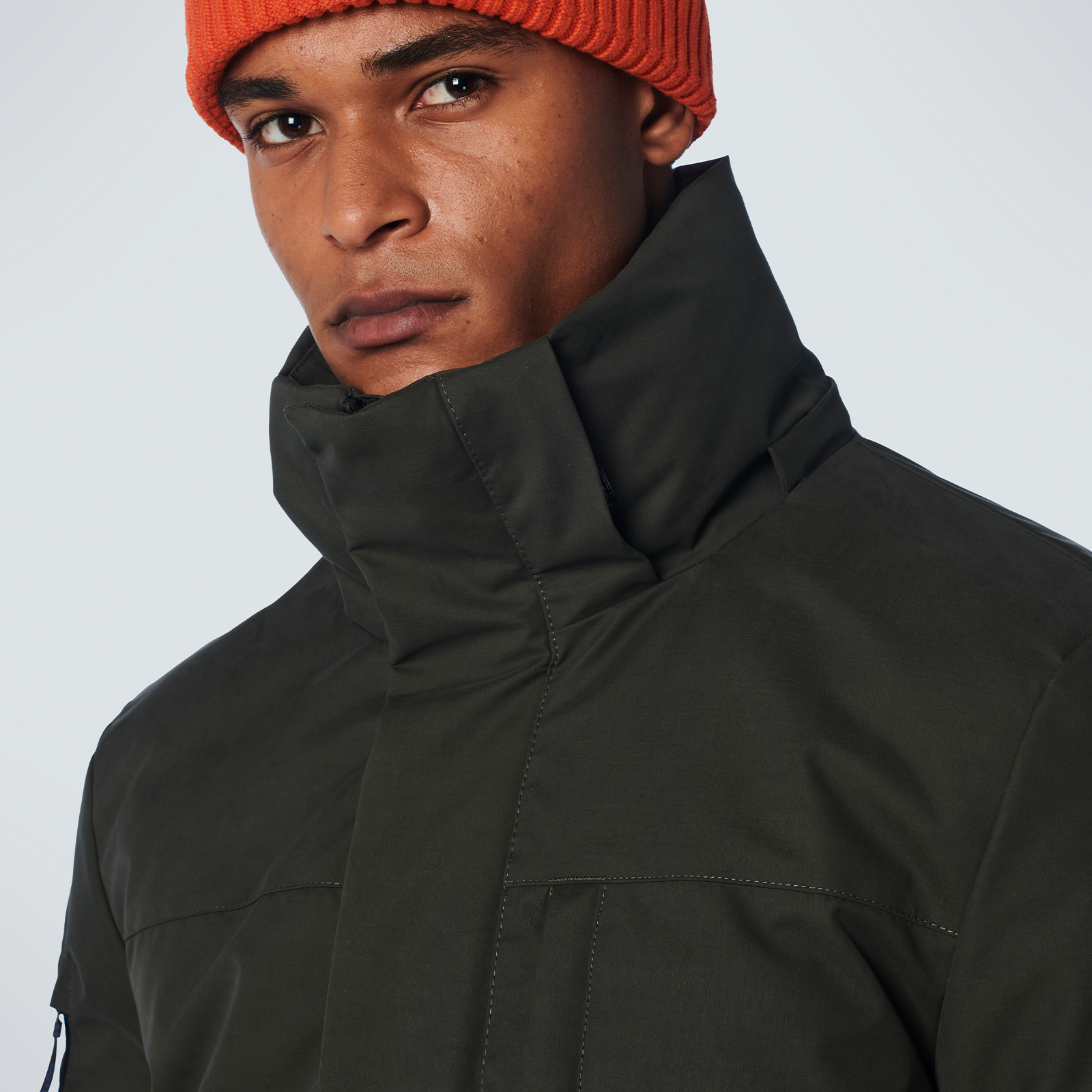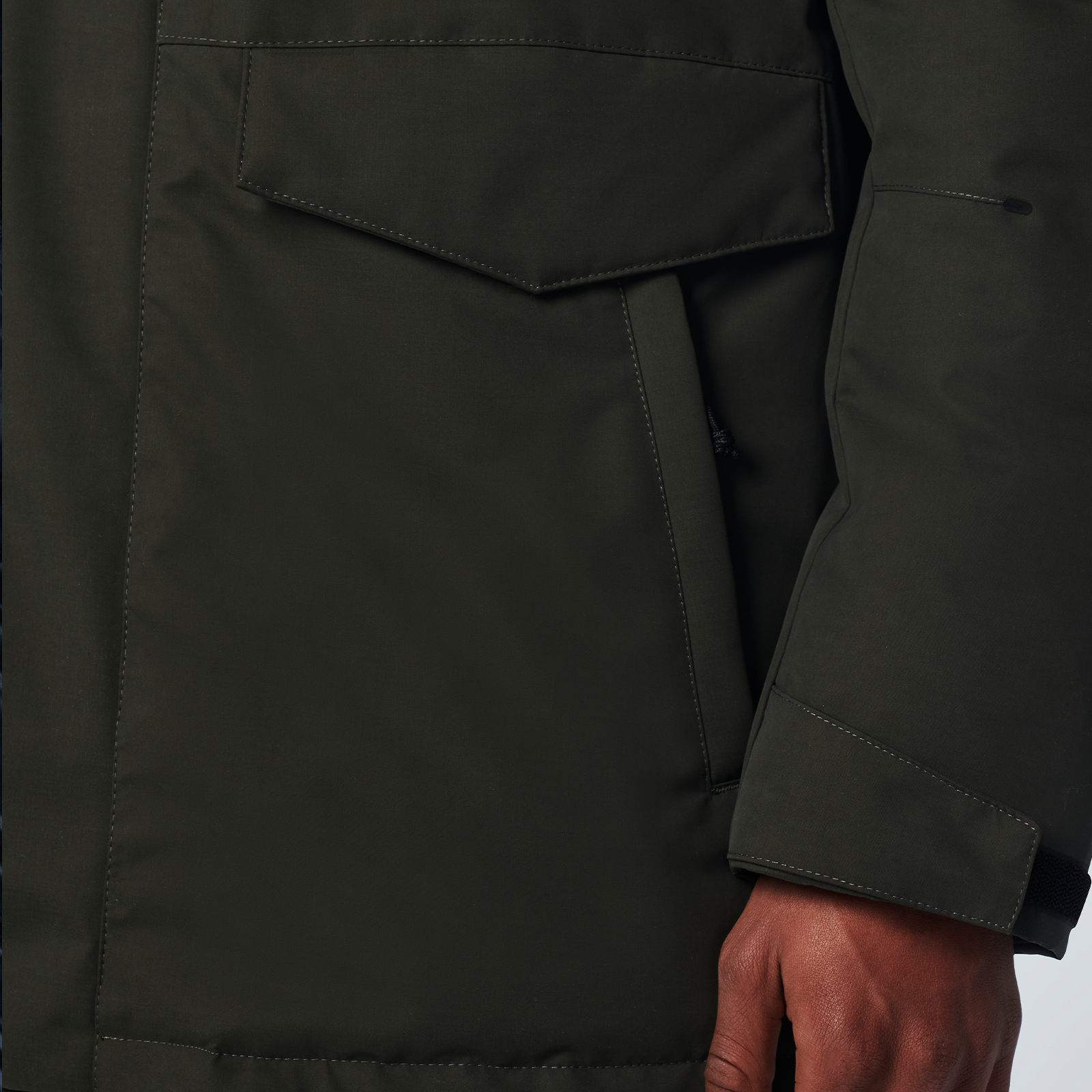 OUR CONTRIBUTION IN MAKING AN IMPACT
SUSTAINABILITY
MATERIALS
The lining and padding of the Storm jacket are both made of recycled materials. We've also treated the shell with Biofinish Eco to make it water repellent, without using toxic chemicals.
AMFORI BSCI
We are a proud member of Amfori BSCI, an organization that supports over 2400 FTA member companies in integrating social compliance at the heart of their global supply chains.
CODE OF CONDUCT
All our suppliers and partners have signed andcommitted to our Code of Conduct, including essential topics such as working conditions, human rights, environmental and health responsibilities.